CATHETERS & MEDICAL COILING SOLUTIONS
The global market for Catheters continues to grow at a significant rate, due to increasing numbers of diagnostic and interventional procedures that rely on endovascular access. Guidewires are thin flexible wires introduced into the body with the help of a needle. They are used to guide catheters within the vascular system. Primo Medical Group's new Catheter Development & Manufacturing Center focuses on developing new catheter designs and the manufacture of existing catheters and medical devices that require precisely wound coils like guidewire coil components, biopsy delivery coil components, conduit spring pipe components.
Medical Coiling Operations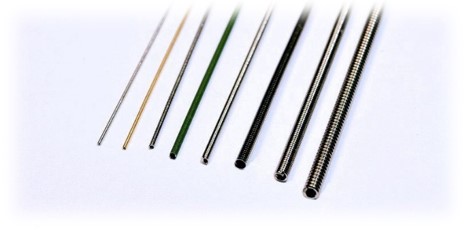 Many guidewires include a coiled component that enhances the performance of the device. Our medical coiling operations can produce components used to make guidewires and medical device coils to tight tolerances that are often required for critical medical devices. We can wind round wire from .003-.020, and flat wire .003 - .012 thick by .0025 - .050 wide. Some of the coiling materials we can utilize include:
Gold Plated Tantalum
LVM
Nitinol
PTFE Coated
S/S 304V – 316
S/S Diamond Drawn
S/S Rolled
Tantalum
Titanium
Tungsten
Custom Built Medical Catheters & Components

Primo Medical Group can manufacture pre-formed catheters in diameters up to 35 Fr, with production volumes ranging from 10 to 10,000. We offer Braided Medical Components made from wire or polymer materials. These braided components enhance the flexibility and torque of the catheter while allowing for reduced shaft thickness. Braiding is completed on reel-to-reel vertical and horizontal interlacing machines. These operations are performed inside a strictly controlled cleanroom environment.
Composite Flexible Shafts mean excellent kink resistance with optimized tracking and torque capabilities. Distal ends of the catheter can include coiled wire or laser cut hypotube for the ultimate in flexibility. Steerability can be added with our laser welded pull ring/wire assemblies. We offer them in single pull, double pull, and even quadruple pull wire assemblies for unsurpassed steering capability.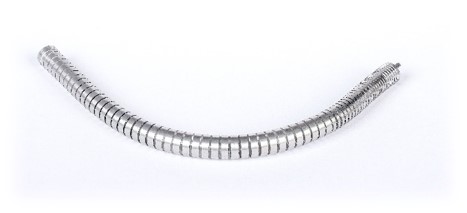 LASER CUT HYPOTUBE COMPONENT
Dynamic and Static Laminating processes allow us to select the right solution for the product. Along with traditional equipment, vertical laminators allow us to apply uniform heating with 360o thermal nozzles, maximizing the airflow for increased throughput.
Tip Forming can be done utilizing radiofrequency, reflow, and roll-cut processes to ensure results meet your exact specifications.
Contact us today learn more about our ability to supply you with components or assemblies for guidewires, catheters, and coils for medical devices.