MACHINING
We believe in "Made in the USA"
Primo Medical Group specializes in highly regulated, consistent, SPC, CNC turning and milling. Our state of the art facility produces precision machined components manufactured by a highly skilled and trained workforce. We excel in tight tolerance product manufacturing along with one-up prototyping. Primo Medical Group has invests millions of dollars into our machining centers and equipment, which is a true showcase to our commitment to Quality, Service and Reliability. We are proud to be an ever growing, made in the USA manufacturer.
Click Here to see a video featuring Primo Medical Group's maching capabilities utilizing our HAAS milling machines.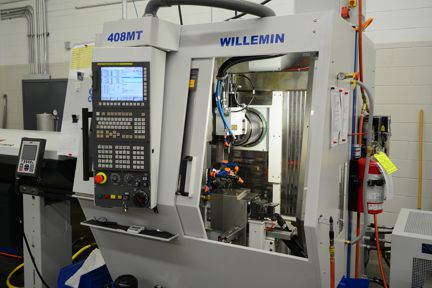 The Willemin 7 axis machining center with swivel head, turning capability, and bar feeder. Precision complex parts that are difficult to fixture or handle can be easily machined complete in a single operation with close tolerances held routinely.